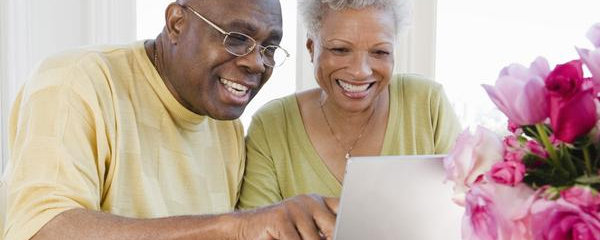 Financial Information
Medicare Coverage for Skilled nursing facility (SNF) care
Medicare Part A (Hospital Insurance) covers skilled nursing care in a skilled nursing facility (SNF) under certain conditions for a limited time.
Medicare-covered services include, but aren't limited to:
Semi-private room (a room you share with other patients)
Meals
Skilled nursing care
Physical and occupational therapy*
Speech-language pathology services*
Medical social services
Medications
Medical supplies and equipment used in the facility
Ambulance transportation (when other transportation endangers health) to the nearest supplier of needed services that aren't available at the SNF
Dietary counseling
*Medicare covers these services if they're needed to meet your health goal.
Note Medicare covers swing bed services in certain hospitals, like a critical access hospital (CAH) , when there's not a nursing home nearby to provide the kind of care someone needs after being in a hospital. These services are covered under a "swing-bed" agreement with the Department of Health and Human Services (HHS), under which the facility can "swing" its beds and provide either acute hospital or SNF-level care, as needed. When swing-beds are used to furnish SNF level care, the same coverage and cost-sharing rules apply as though the services were furnished in a SNF.
If you're in a SNF but must be readmitted to the hospital, there's no guarantee that a bed will be available for you at the same SNF if you need more skilled care after your hospital stay. Ask the SNF if it will hold a bed for you if you must go back to the hospital. Also, ask if there's a cost to hold the bed for you.
Who's eligible?
People with Medicare are covered if they meet all of these conditions:
You have Part A and have days left in your benefit period.
You have a qualifying hospital stay.
Your doctor has decided that you need daily skilled care given by, or under the direct supervision of, skilled nursing or rehabilitation staff. If you're in the SNF for skilled rehabilitation services only, your care is considered daily care even if these therapy services are offered just 5 or 6 days a week, as long as you need and get the therapy services each day they're offered.
You get these skilled services in a SNF that's certified by Medicare.
You need these skilled services for a medical condition that was either:

A hospital-related medical condition.
A condition that started while you were getting care in the skilled nursing facility for a hospital-related medical condition.
Your doctor may order observation services to help decide whether you need to be admitted to the hospital as an inpatient or can be discharged. During the time you're getting observation services in the hospital, you're considered an outpatient—you can't count this time towards the 3-day inpatient hospital stay needed for Medicare to cover your SNF stay. Find out if you're an inpatient or an outpatient.
Here are some common hospital situations that may affect you SNF coverage:
| | |
| --- | --- |
| Situation | is my SNF stay covered? |
| You came to the Emergency Department (ED) and were formally admitted to the hospital with a doctor's order as an inpatient for 3 days. You were discharged on the 4th day. | Yes. You meet the 3-day inpatient hospital stay requirement for a covered SNF stay. |
| You came to the ED and spent one day getting observation services. Then you were formally admitted to the hospital as an inpatient for 2 days. | No. Even though you spent 3 days in the hospital, you were considered an outpatient while getting ED and observation services. These days don't count toward the 3-day inpatient hospital stay requirement. |
Remember, any days you spend in a hospital as an outpatient (before you are formally admitted as in inpatient based on the doctor's order) aren't counted as inpatient days. An inpatient stay begins on the day you're formally admitted to a hospital with a doctor's order. That's your first inpatient day. The day of discharge doesn't count as an inpatient day.
Note: If you refuse your daily skilled care or therapy, you may lose your Medicare SNF coverage. If your condition won't allow you to get skilled care (for instance if you get the flu), you may be able to continue to get Medicare coverage temporarily.
Your costs in Original Medicare
You pay:
Days 1–20: $0 for each benefit period in 2015.
Days 21–100: $157.50 coinsurance per day of each benefit period in 2015.
Days 101 and beyond: all costs.
Note: If you stop getting skilled care in the SNF, or leave the SNF altogether, your SNF coverage may be affected depending on how long your break in SNF care lasts.
• If your break in skilled care lasts more than 30 days, you need a new 3-day hospital stay to qualify for additional SNF care. The new hospital stay doesn't need to be for the same condition that you were treated for during your previous stay.
• If your break in skilled care lasts for at least 60 days in a row, this ends your current benefit period and renews your SNF benefits. This means that the maximum coverage available would be up to 100 days of SNF benefits.
Note: Your doctor or other health care provider may recommend you get services more often than Medicare covers. Or, they may recommend services that Medicare doesn't cover. If this happens, you may have to pay some or all of the costs. It's important to ask questions so you understand why your doctor is recommending certain services and whether Medicare will pay for them.
Information extracted from:
Updated on 01/01/2015